You may be looking for the best tools and resources to build your own website, learn more about blogging, internet marketing and social media.
I get a lot of questions about "what do you use" for this and that…so I have created this page to help direct you to the best (tried & true, free and low cost) web resources.  I am an affiliate of some of these and have special discount codes for you to use if you would like.
Domains
   Go Daddy.com   is where I purchase and manage all of my domains.  I may not always agree with their "too sexy" marketing campaigns, but I do value their excellent customer service and easy to use customer interface.. .  starting at 1.99/mo
Web Hosting
Hostgator.com — has by the far, the best customer service from any company I have ever ever worked with.
They go over and above to work on my complicated issues and resolve them in record speed.   I can not speak highly enough of their services.   If you want to switch hosting services, most plans also include a free transfer!  20% off
Cloud Storage
I am sure you have heard a lot about "The Cloud" this past year– Let me tell you my story– I once kept all my files on my computer stored on a super fat, expensive, external Hard Drive that I kept on my desk… and then one day, I dropped it on the floor… and it would no longer worked.  That was a very sad day.  Now I keep everything in the "Cloud"  and use this service to do so.  I have access from anywhere (even by my app) and its been awesome so far!!  I can not put a price tag on losing years of work, photos and other data by my own clumsiness… but this is the best investment I have made yet!
Cloud Storage, free trial
E-Commerce
1shoppingcart.com  When you out grow paypal, or want further customization when selling things online, checkout the free trial at 1shoppingcart.com
Payment Gateway
www.authorize.net    Connecting a payment application to the credit card processing networks is difficult, expensive and beyond the resources of most businesses. Instead, you can easily connect to the Authorize.Net Payment Gateway, which provides the complex infrastructure and security necessary to ensure secure, fast and reliable transactions.
Email Marketing
ConstantContact.com  easy to use contact record management system (CRM) to send easy to use newsletters and email blasts.  Upgrade for surveys, event management and more!  60 day trial, free
All-In-One
CRM- Email Marketing- Automation- Ecommerce – Affiliate Manager
If you are looking to take your E-Marketing or E-Commerce to another level, You must take a look at Infusionsoft.    They are the best "all-in-one" vendor when it comes to CRM + eCom.  Amazing customer support, great tutorials and demos!
Click Here to see a demo.
 Wordpress Themes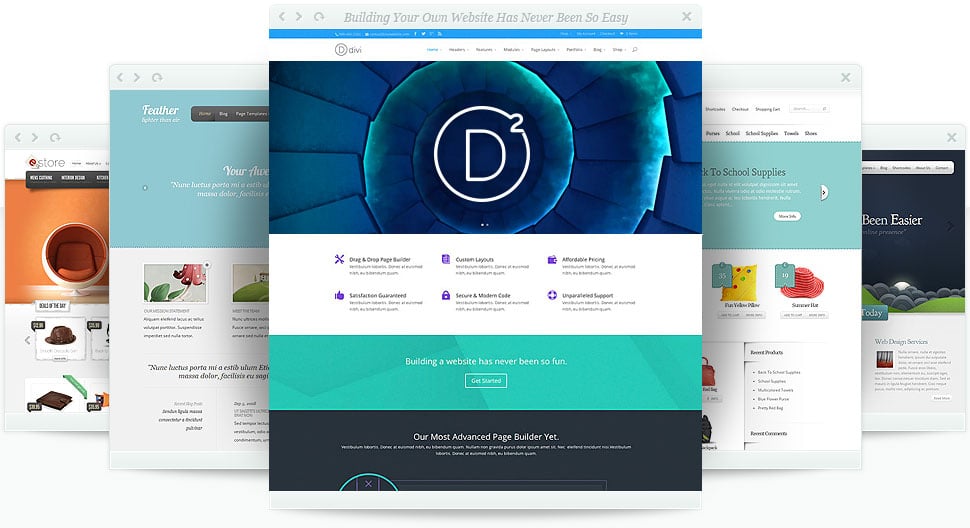 Elegant Themes.  I feel like this theme provider is the best  little wordpress gem out there.  I struggled with the idea of sharing it because I want it all to myself.  But, I decided that I might as well share it with you, you can thank me later.  This theme provider has 1/ great support  2/ easy to use admin function 3/ great price.  When I say great price, that is an understatement!  For only $39/year you have access to all of their very beautiful and easy to use themes.  Don't take my word on it– go take a look at their live theme demos!  (This very website is using the Modest Theme)
ThemeFuse:  If there were a contest for best wordpress theme site….Second place goes to ThemeFuse.  Cost is $49/theme or $17/mo.  Even though they are bit higher in price than the above, their selection is much more expansive.  I find their templates very easy to use!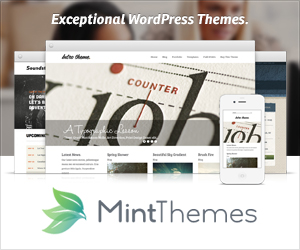 And rounding out third place is Mint Themes .  (Only because they do not have as may themes to chose from. 13ish and growing)  However, if you are a church or band, they have super great quality themes for that niche!  Music + Jesus, both "niches" that are near and dear to my heart…
Affiliate Management Software
Do you sell stuff?  Do you want to incent others for referring sales?  This is a great stand-alone affiliate software system.   No monthly fees, lots of customization, works with paypal.. love it!
Check out iDevAffiliate
–